I was listening to Tony Robbins, one of my favorite speakers and I would like to share this powerful video, it's only 21  minutes. In it he addresses WHY we do what we do.  Listen carefully, and learn what your hierarchy of needs is. All human beings have these same needs, they are just in a different order.
1. Certainty
2. Significance
3. Connection
4. Love
5. Growth
6. Contribution
I'll give you a tip.... for most of us the healing need is contribution. Listen carefully and learn more about what makes YOU tick. 
Enjoy!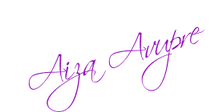 P.S. Feel free to partner with me.